Patents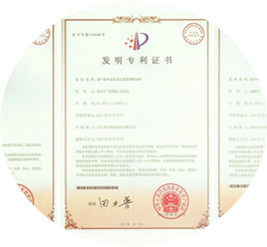 Wellhope has 70 kinds of scientific research programs and 28 patents of invention, it participated in a project-- Research and Development of Functional Feed Key Technology, the project won the second prize of 2016 national award for science and technology progress.
---
Certifications

National Certified Enterprise Technology Center
National Feed Processing Branch Center
National Feed Processing Branch Center
The test center of Wellhope has been certified by CNAS (China National Accreditation Service for Conformity Assessment) according to ISO17025:2005 laboratory standard. The accreditation, certification or related reports issued by CNAS will be admitted unconditionally by 41 countries and 55 authority institutions which have signed mutual recognition. Thereby, it means that, the test results provided by Wellhope's test center will be admitted by these countries and cities. In the meantime, as an independent third–party testing agency, Wellhope can provide test service to related state administrative departments, related companies, suppliers and customers.